Fruit Packaging Machines
Aseptic filling for liquid and semifluid products -

Cost effective solutions, outstanding quality and reliability are common for Fenco food processing machines.

FENCO MOD. USA ASEPTIC FILLING MACHINE


The aseptic filling machine is used for liquid and semifluid products with or without pieces up to the size of half a peach, at room temperature and under aseptic conditions. The containers used are aseptic bags (pre-sterilized with gamma rays) with one or two inch inlets and a capacity of between 5 and 1000 litres.
The USA model filling is designed and build to measure in order to meet the requirements of each single customer. Small bags (5 - 30 litres) can be filled using the fixed dead filler, while the mobile head model can be used for larger bags holding from 50 to 200 litres (single or 2 or 4 to a pallet) and for 500 and 1000 litre containers.


ASEPTIC FILLING MACHINES MOD. USA 151 AND USA 152


These are the most versatile models in the series. They can be used to fill bags with 1" and 2" inlets and volumes ranging from 5 to 1000 litres.
The USA 151 model is fitted with single mobile filling head and is normally used with an aseptic tank.
The USA 152 model has the same features, but with two mobile heads, so the aseptic tank is not normally required.


Technical features:-

fully AISI 304 stainless steel supporting structure. The parts in contact with the product are made of AISI 316 stainless steel;
easily convertible filling head for bag with 1" or 2" inlets;
circular head sterilising chamber which is fully viewable;
steam sterilisation system for the chamber, the inlet and the cap with condensate suction system;
movement of the head along the vertical axis by means of a "jack" system;
movement of the head along the horizontal axis by means of pneumatic system;
rigid product piping, with barriered articulated joints, where necessary and aseptic product feed and recirculation valves;
motorised roller belt for barrels feeding;
motorised roller belt placed below the filling head and fixed upon a motorised fifth wheel. This allow positioning each barrel under the head;
motorised roller belt for filled barrels storage;
automatic PLC controlled CIP washing system;
automatic PLC controlled sterilisation system;
volumetric flow measuring system with flowmeter. Filling accuracy (based on the nominal bag volume) with homogeneous products is +/- 0.5%;
electrical control panel made of stainless steel with PLC control system;
integrated processing cycle safety system with on screen alarms;
modem connection for remote service;
electric and electronic process parameter (temperature, processing times, mechanical mechanical movements, etc.) control instrumentation from world leading suppliers.
Complete turnkeys packaging solutions are available on request.

Please contact us on info@jzw.com.au to discuss your application.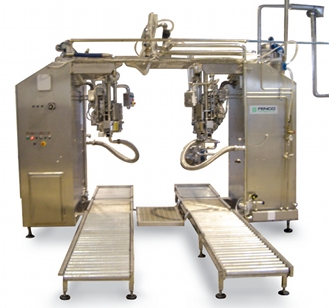 Single filling head aseptic filling machine mod. USA 154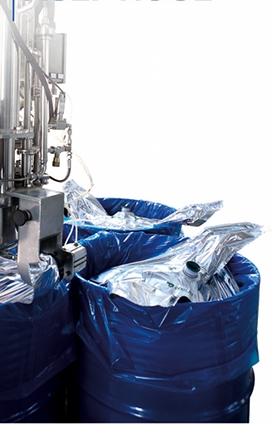 Aseptic packages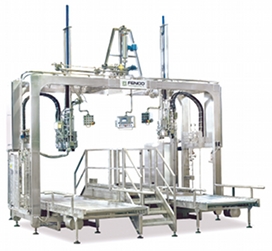 Twin mobile heads aseptic filling machine mod. USA 152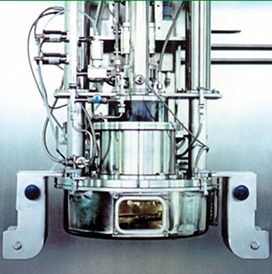 Aseptic filling head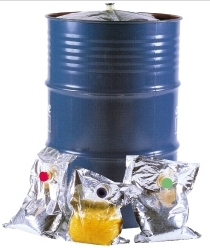 Aseptic containers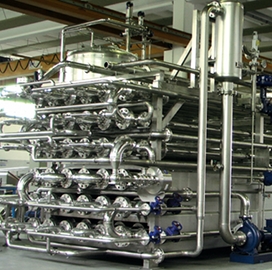 Tubular steriliser